Advent
Advent is a term that means "a time of expectant waiting and preparation for the coming of Christ." In this 24-day plan, we will look at some of our favorite Christmas traditions and see how we can use each one to point back to the Gospel of Jesus Christ.
Christmas Offering
This Christmas, help support the work of local and global missions including Nazarene World Missions, Core Addis Ethiopia, Guatemala Missions, and the Abba Compassionate Ministries.
A night of worship and celebration!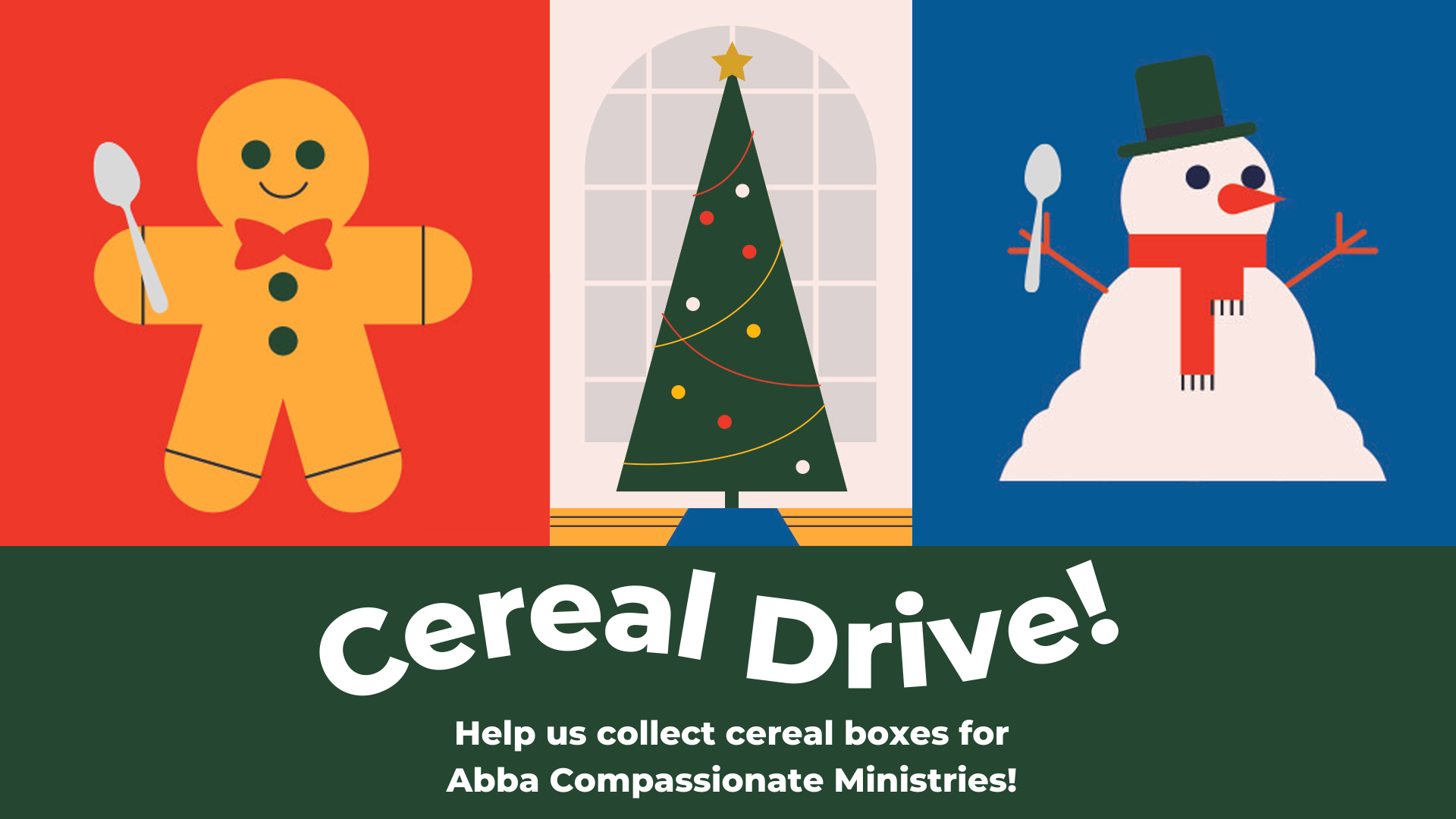 We are collecting cereal boxes for Abba Compassionate Ministries and our goal this year is 150 boxes! Drop-off in the Lobby!
Who are you Praying for this Christmas season?
Let us know the friends and family you are praying for and reaching out to this Christmas. We would love to join with you in praying for them.